What does the CMA (Competition and Markets Authority) stand for?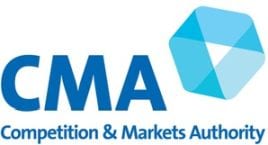 The BIS (UK Government's Department for Business, Innovation and Skills) had made proposals in 2012 with the aim of encouraging competition, however it was only after receiving royal assert in 2013 that the CMA was officially launched a year later, taking over most of the responsibilities previously assumed by the OFT (Office of Fair Trading) and the CC (Competition Commission), which were merged to form a new non-ministerial government department. The latter were founded in 1973 and 1999 respectively and were soon dissolved following the creation of the CMA.
Its role as the UK's key competition regulator gives it a variety of responsibilities, namely the following:
monitoring and regulating prices
setting the standard of customer service
strengthening competition by opening up markets.
Based in Southampton Row in London, the CMA also works to promote competition for the benefit of consumers and protect public interest. This department's chairman is none other than the Rt Hon Lord Andrew Tyrie who is not only the face of the CMA but also sets its strategy and organises it, providing the board with the strong leadership he has acquired through his previous career experiences.
Moreover, the commission also carries out investigations into mergers, markets and regulated industries which include the gambling industry and notably enforcing competition and consumer law in order to improve markets and to make them function as effectively as possible for businesses and consumers alike as well as the overall economy.
Differences between the CMA and UKGC

The UKGC (UK Gambling Commission) was formed in 2005 as a result of the Gambling Act, however it was only after the Gaming board was dissolved in 2007 that it assumed full powers.
The UKGC's main responsibility is to issue licenses to operators wishing to offer their services in the UK following the passage of the Gambling Act in 2014. It is also tasked with investigating illegal gambling and has the power to prosecute such activities. Additionally, it must constantly review the activities of licensed operators in order to ensure they do not breach the rules and may take action against those who violate the license conditions.
The UKGC and the CMA have worked hand in hand on various issues in the past to ensure the correct treatment of customers by online gambling operators. In October 2016 for example, the CMA launched an investigation with regards to concerns raised by the UKGC with regards to potential breaches of customer law through misleading offers and unfair terms used by operators to block players' pay-outs.
The main difference between the CMA and the UKGC is that the latter works towards not only keeping gambling safe, but fair and enjoyable for all, while the CMA aims at bringing clear and considerable benefit for consumers through the intervention they engage in to keep all markets working properly. This includes the UK online gambling market which has seen substantial growth in the past years. As a matter of fact, the CMA reported in a review of the UK Gambling Market dating back to 2016 that over 5.5 million regularly engage in such activities, which has caused the sector to expand by 146% since 2009. More recent figures published in the 2018 Combined Health Survey issued by the UKGC show that in 2017, 57% of adults in Great Britain had gambled in some  way or another.
The role of the CMA and its expectations vis-à-vis casinos operators
The watchdog has several concerns relating to unfair practices and terms on which operators must act and regularly updates them on the practices they will not tolerate and how one may remedy to them. Among those unjust obstacles which have so far been at the centre of the CMA's enforcement work, one may come across the lack of transparency and unfairness of promotions. There are a variety of things operators need to do in order to avoid breaching the regulations, such as ensuring that all terms and conditions relating to promotions and bonuses are easily accessible by customers, especially before they sign up.  Once the customer begins playing, said terms and conditions must be accessible in full within a single click from the bonus and promotion tab found on the gambler's account page. Moreover, it is essential to ensure that all significant conditions relating to any promotion are clear, non-misleading and easily understood by all, not only on all adverts on every type of medium for the promotion in question yet also on all relevant landing and sign-up pages for it.
The CMA is also concerned about the fairness and transparency of play restrictions. It is required of operators to make sure it is clear to players which patterns of play are prohibited and for them to be transparent about where the application of gameplay restriction may result in the loss of winnings. Furthermore, they must also distinguish the terms relating to these limits from other terms setting out other restrictions on allegations of fraud and other behaviours amounting to deliberate cheating. It must also be ensured that Promotional play restrictions do not apply to consumers' deposits or those winnings made through their deposits aside from in situations in which operators are certain invalid wagers may not be played.
Additionally, it is good to keep in mind that the CMA requires operators to put an end to their restrictions upon withdrawing deposit winnings by ceasing to offer gaming promotions which include a restriction on the withdrawal of deposit limits. It also outlines the importance of the right to withdraw deposit winnings being unambiguously and clearly stated in the terms and that of ensuring that players may easily distinguish between those funds which are subject to restrictions and play with unrestricted funds.
In June 2018 for example, the UKGC fined LeoVegas £600,000 as a result of their misleading advertising campaign and the manner in which they handled customers at the end of their self-exclusion period.
Such breaches in advertising law are however nothing new to the commission, which had previously penalised BGO Entertainment Ltd (BGO) for misleading advertisement on both their own website but also its affiliates', resulting in the operator having to pay a fine of £300,000 in 2017.
Following an investigation by the CMA in 2018, three leading operators – Ladbrokes, William Hill, and PT Entertainment – agreed to change their online promotions for games such as poker and roulette in order to allow consumers to cash out at any time.
As the examples above show, it is absolutely necessary for gaming firms to be cautious and abide by the regulations and guidelines published by the UKGC and the CMA in the interest of preventing potential sanctions or penalisation by these government bodies.
The importance of such measures cannot be stressed enough, for as of the 31st October 2018, the sanctions faced by gambling operators who breach the consumer laws or advertising rules will not only be quicker but also increased.  The UKGC has also stated it will continue strengthening its relationship with the CMA as they work together to empower and protect consumers from unfair commercial practices. Besides, it is interesting to note that during the period between May 2017 and April 2018, fines against UK gaming operators grew from £1.6 million to £18 million total, which may explain the tougher regulations which have yet to come into force in order to more severely punish transgressions.
https://casino-or-slot.com/wp-content/uploads/2018/09/CMA-logo.jpg
200
200
julie
https://casino-or-slot.com/wp-content/uploads/2018/07/Logo-Transparent.png
julie
2018-09-25 15:05:42
2019-03-10 18:24:17
What does the CMA (Competition and Markets Authority) stand for?