Should you play with or without a casino bonus ?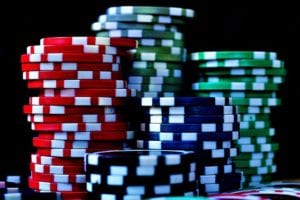 It is a raging debate amongst gamblers, should one make use a casino bonus or not? First off, do know that we call casino bonus a match up bonus which is received on one's deposit. When visiting the casino cashier, every casino player will ask himself this same question: should I use the offer awaiting me ? The answer is not simple, and even if we would be inclined to favour the no and that we often recommend avoiding this casino bonus, there nonetheless exists some cases in which it may be interesting if not essential to opt-in. Let's examine this more closely and study the different situations as well as the traps to be avoided.
When should I use a casino deposit bonus ?
I am registering with this casino and logging in for the first time and I want to try out the game portfolio and get a good idea of the gaming experience offered by this brand without investing too much. A casino deposit bonus may be a great option to discover and play as much as possible while spending little. One can then decide whether they wish to invest more of their time and funds into the online casino in question.
The casino welcome bonus offered is a NON-STICKY Bonus! Such an offer cannot be missed for several reasons. Even if the bonus is still subject to certain conditions – for example it may only be used on certain specific games – the fact that it is not sticky makes it very interesting since it means that the winnings you will make with your deposit will be withdrawable right away! Therefore, you will not need to finish the wagering requirement. In this case, the bonus acts as a chance double: if you lose your deposit in its entirety, you will then start playing with your bonus and it is only in this case that you will have to finish the wagering requirement or playthrough before being able to request a withdrawal.
The wagering requirement of the casino bonus offered on your next deposit is not that high and can easily be met, especially on a high return to player slot! What we consider a reasonable wagering requirement is one which stays under the Bonus multiplied by 35.
Do keep in mind that you must play a game which counts in full towards the wagering requirement. Some casinos may offer a very low wagering requirement, however your favourite slot will only be counted at just 20% or 50% of the wagering.
Example: if the wagering requirement of your casino deposit bonus is the bonus multiplied by 35 but betting on your favourite game may only count for 50% of the wagering requirement, it is as you have to reach a wagering of "bonus x 70" !
When is it best to avoid a casino bonus?
It is preferable to avoid a casino bonus if the casino has in its terms and conditions certain passages which are simply dubious, or which do not go in the interest of the player, such as the following:
The fact that the winnings and/or the withdrawals obtained with the bonus may not go over a certain number of times the sum of the casino bonus received or that they are limited to a certain amount. To go even further, we would even advise you to avoid a casino which makes use of such terms and conditions, for us it is a rogue.
Limiting players to a small number of max bets until the wagering requirement is met are also unacceptable terms. The casinos which impose such terms do not hesitate to confiscate the players' winnings if these terms are not respected.
The wagering requirement is not cancelled once your balance reaches zero. Some casinos ask you to finish the wagering even if you have just lost the sum of your deposit alongside the sum of the bonus received. It is an aberration.
As we have already expressed in the first part, it is preferable to refuse a bonus if the wagering is superior to 35 (bonus x 35).
Carefully read the T&C for some casino operators play on ambiguity, and their wagering may include the deposit into the formula. For example, the required wagering may be 35 times the sum of the deposit + of the welcome bonus.
As you will have gathered, the decision whether to use or not an automatic bonus for your real money casino account depends on your gaming strategy but also largely on the conditions attached to this bonus. In general, avoid online casinos which only possess a Curçao license, we generally do not recommend them. The recommendations of the UKGC and the CMA are clear, stay vigilant and make sure you understand the terms before activating and using or not a casino bonus.
How UKGC and CMA improve casino bonuses conditions ?
The UKGC and the CMA have been working together in order to improve conditions for players who engage in online gambling and keep companies from seeping into the loopholes found in the law for a number of years. They have made it their goal to ensure gambling stays fun and enjoyable and they do not hesitate to take regulatory action against firms who infringe laws designed to protect consumer rights. In November 2017, the CMA came out with the findings of their probe of online gambling operator's terms & conditions launched in the previous year. They found that there existed some imbalances between players and gambling operators for the terms and conditions of various promotions and bonuses offered by the latter are often unclear. Furthermore, the CMA and the Gambling Commission have urged gambling firms to review their terms and conditions and act in the interest of consumers and treat them in a fair manner for instances in which they restrict their rights and ability to withdraw their winnings are unacceptable. The UKGC has warned operators penalties would keep escalating until the standard had improved. As a matter of fact, the Gambling Commission has handed out over £10m in the form of fines and penalties to leading gambling operators over the past few months and are continuously working towards making the industry fairer and safer for gamblers.  The main terms casinos must respect in their offerings are the following:
The terms & conditions must be straightforward and unambiguous and in line with consumer law.
They must not withhold players from their money through restrictions on withdrawals. Gamblers should be able to release their money whenever they wish to do so, especially unspent deposit funds. Withdrawal restrictions may only be applied to free bets.
Players must not be forced to take part in publicity before being able to withdraw their winnings, meaning their personal information must not be used for promotional purposes.
Play restrictions (bet size, wagering requirement) on promotions should be stated in a non-misleading manner.
A distinction should be made between the deposit balance and the bonus balance.
All Terms and conditions must be easily available to costumers before they sign up for the promotion or to the casino. Once they have signed up, they just be just a click away from the bonus tab in their personal player space.
https://casino-or-slot.com/wp-content/uploads/2018/11/casino-deposit-bonus.jpg
425
425
julie
https://casino-or-slot.com/wp-content/uploads/2018/07/Logo-Transparent.png
julie
2018-10-31 11:51:36
2018-12-07 21:16:40
Should you play with or without a casino bonus ?