What is a Bonus Seeker in the online casino industry?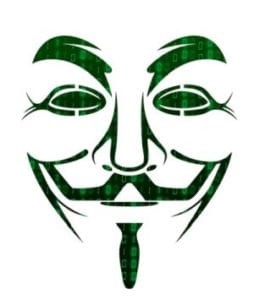 Casino operators love labelling players as Bonus Seekers, which will block those gamblers from getting offers and promotions. This generally happens when players constantly beg for bonuses and only deposit if they are sure to receive some big match up bonus or even when players continually move from one casino of the same Network to the next in order to receive the welcome package without being faithful to just one brand. You see, this term « Bonus Seeker » is unfortunately often overused. We will explain to you the profile of these people, or rather these abusers who take advantage of the loopholes in the terms and conditions of casinos to generate as much profit as they can. They usually operate in groups, and when a casino becomes the target of their attacks, often hundreds of accounts are created, and the losses can be enormous for the operators.
How do bonus seekers proceed in order to abuse the casino and generate massive wins?
First of all, it is essential for you to understand that bonus seekers make deposits on the online casino using exclusively alternative payment methods. Let's have a look at the reasons behind this:
When using those payment methods, less documents are required for cash out, making it easier and faster to withdraw funds
The main Skrill or Neteller account possess a significant amount of funds it will dispatch on hundreds of sub-accounts in order for the latter to have the necessary funds to make their first deposit and benefit from the casino's welcome offer. On the other hand, if you use a traditional bank account to transfer funds to hundreds of people on a daily basis, your bank may start questioning you and there are high chances that it will shut down your account.
So let's say that our group of abusers is targeting a casino in which the welcome offer is a 100% on first deposit bonus of up to 200 pounds, the main Skrill/Neteller Bonus seeker account will transfer 200 pounds to various different Skrill accounts so that each one of these people will be able to open an account in that casino and thus be able to deposit 200 pounds and get the 200 pounds bonus.
Do you understand what this means? The same group of people now has a dozen or even hundreds of sub accounts with a balance of 400 pounds (£200 deposit + £200 bonus) in every one of them. Those abusers will now play mostly on the same slot machine, which is generally High Payout with a medium or high volatility, with high bets of a minimum of 20 pounds per round, taking advantage of the fact that half of their balance is free, offered by the casino, in order to get massive wins. Getting a bonus of 200 pounds on so many accounts represents a lot of money and makes it much more likely for them to get a mega win.
Out of hundreds of accounts, on a simple probability basis, a minimum of 15 to 25% of the accounts will hit a massive win. Once the bonus seekers got their big win they will then decrease their bet to a ridiculous amount in order to finish the wagering and as soon as the wagering requirement is met, they will withdraw the funds and never come back to play again in this casino.
You now understand that these bonus seeker organizations can generate thousands and thousands of pounds of profit in any casino in just a few minutes.
How can online casinos protect themselves against Bonus seekers ?
The best measure against bonus seekers implemented by online casino operators was to limit the max bet per spin or max bet per line when playing with a casino bonus. If you read any casino terms and conditions you will notice that most operators prohibit players under wagering requirement to bet over 4 or 5 pounds per round. The goal of this is to avoid a situation in which a bonus seeker deposits £200 in order to receive the £200 bonus to then begin betting between £20 and £30 or more per round and explode the casino. The only issue with this is that the CMA and the UKGC generally don't approve of restrictive terms or hidden terms, so an operator can have that rule, yet it must be made clear to the player.
They can also do so by implementing different wagering weight contribution per games. Since bonus seekers are looking for high pay out games and medium to highly volatile games, casino operators may choose to exclude those games or reduce their contribution towards the wagering.
No bonus if you are using either Neteller or Skrill! If you read the rules of some brands, you will notice some of them clearly state that if a player makes a deposit using one of these methods, they will not be granted a bonus.
Since it is a known fact that expert bonus seekers are using the identities of young students to open hundreds of accounts, casino sometimes ask the account holder to upload a picture of themselves holding their own ID in their hand. Also, in most cases, the gaming brand will ask the abuser to send notarized documents.
Bonus Seeker is a full time job !
We do not approve the behaviour and methods of those bonus seekers however we must admit that the ones behind massive attacks targeting casino operators are very well organized. To be able to set up that many operational Skrill/Netller accounts, to have such an amount of different identities available for use and to be capable of knowing every last sentence of all casinos terms and condition is not an easy task. In addition to this, the slots they use also need to be the correct ones in order for them to maximize the profit they will make, since when bonus seekers open 100 accounts on a same casino and deposit 200 pounds, this adds up to 20 000 pounds. Thus, before they put in all that money, they must be certain they will be successful.
https://casino-or-slot.com/wp-content/uploads/2018/12/bonus-seeker.jpg
355
300
julie
https://casino-or-slot.com/wp-content/uploads/2018/07/Logo-Transparent.png
julie
2018-12-13 15:48:37
2018-12-17 21:30:34
What is a Bonus Seeker in the online casino industry?